Chinese is really hard! Even native Chinese speakers find it is rather challenging.
Social media plays a significant role in Chinese vocabulary development. Although English is already the main language of communication in most companies, it feels less cordial and more distant when dealing with Chinese customers in China.
With years of experience running their businesses in China, this Business Chinese workshop series will feature a group of Chinese entrepreneurs who share their experiences in understanding Chinese business culture and work ethics.
You will learn 20 practical Chinese business phrases and the cultural context behind them so that you have a complete understanding of the Chinese mindset and what topics you should never bring up to make your business journey in China go more smoothly!
This workshop series is designed for those who have basic Chinese language skills and want to understand how to work well with Chinese professionals and also excel in professional development in China. Also for those who want to learn more about the art of negotiation and the philosophy of Chinese business culture and start their business in China.
This Business Chinese Workshop Series Episode #1, "Learning Business Chinese and etiquette through the eyes of Chinese Entrepreneurs", we invite Natasha Fang, founder of Tolmao Group, to lead this workshop Episode #1.
Natasha is a seasoned professional and futurist with deep expertise in marketing and promoting products, people and businesses. She is a proven brand developer, business leader and strategic thinker with the ability to combine innovative ideas with analytical problem solving.
As the founder and CEO of Tolmao Group, a leading integrated marketing agency headquartered in Shanghai City, China, Natasha has worked with brands of all sizes across various industries. She has been recognized for compelling digital marketing strategies, original content, interactive website designs and influential event marketing campaigns.Natasha's success in helping brands maximize their potential by reaching Chinese consumers led to the launch of another company.
Digital Bootcamp Asia , a prominent hub for marketing professionals across Asia, enables entrepreneurs to enhance and advance their marketing efforts with a platform of advanced programs, online publications, offline events and effective solutions for growing businesses.Motivated by her inquisitive nature and cleverness, Natasha is a respected expert in the field. She is constantly sharing her knowledge and forward-thinking ideas to help others. She is a frequent speaker and author of a collection of articles on how brands in China can shine with successful marketing campaigns.She can be reached via email at nata@tolmaogroup.com.
Venue: CEO SUITE
Hong Kong New World Tower (K11)
47th Floor, 300 Huaihai Zhong Road, Puxi, Shanghai 200021, China
香港新世界大厦 (K11)
中国上海浦西淮海中路300号47楼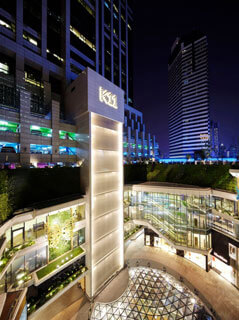 Asia's premium one-stop Serviced Office Provider, run by multi-cultural industry experts.
For more than 23 years, our predominantly female team have provided premium workplace solutions at reasonable rates, helping businesses of all sizes to expand throughout Asia with a minimum of culture shock.
Located in some of the most prestigious buildings in the Asia-Pacific region, we offer an unparalleled range of services, from sourcing the right local business partners to legal accounting, payroll and IT.
Our solutions are customized to our clients' needs because every business is unique. CEO SUITE is more than just a service provider, but a reliable partner in your company's transformative journey to success.